Written by Joseph Coelho, Illustrated by Freya Hartas, Published by Walker Books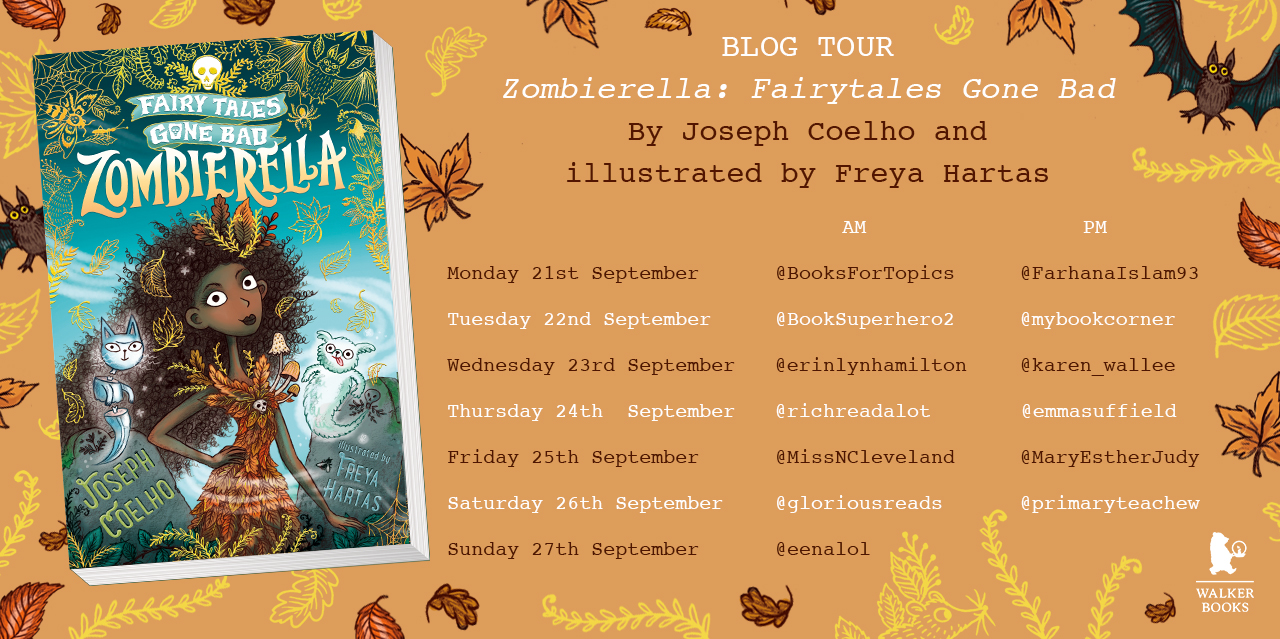 I have a firm fascination with all things fairytales- from the original legends from history, through to the Disney versions and into an age now, where they are being re-imagined, twisted and given a new lease of life!
Joseph Coelho has created a thrilling and enchanting series of re-imagined fairytales…Fairy Tales Gone Bad! This series will capture the imaginations and gruesome seeking sides to children, and they will fly off the shelves, in libraries and bookstores. When my copy arrived, it was an actual three way fight over who would get the honour first- being the oldest, I won but the book has yet to be returned as my children devour it too!
From the images above, you can see what a thing of beauty this book is and what promise the series will bring. Written in verse, this added style will appeal to even more readers.
Zombierella has a similar premise to Cinderella but with gruesome and nasty bits thrown in to thrill and enchant readers. Three nasty step-sisters, one with an "unusually long tongue", cruelty to Cinderella, and a Prince awaiting a Princess in a castle may seem familiar. However, the story promises a bit more…it is spooky, scary and at times gruesome!
This is one series I will not tire of and I cannot wait to see where Joseph Coelho takes us next…will we meet a re-imagined Goldilocks, Sleeping Beauty or Jack and the Beanstalk? With some potential hints thrown in by "The Librarian" of these books, there is huge promise and potential for more "Fairy Tales Gone Bad"!
Sign me up for the series!