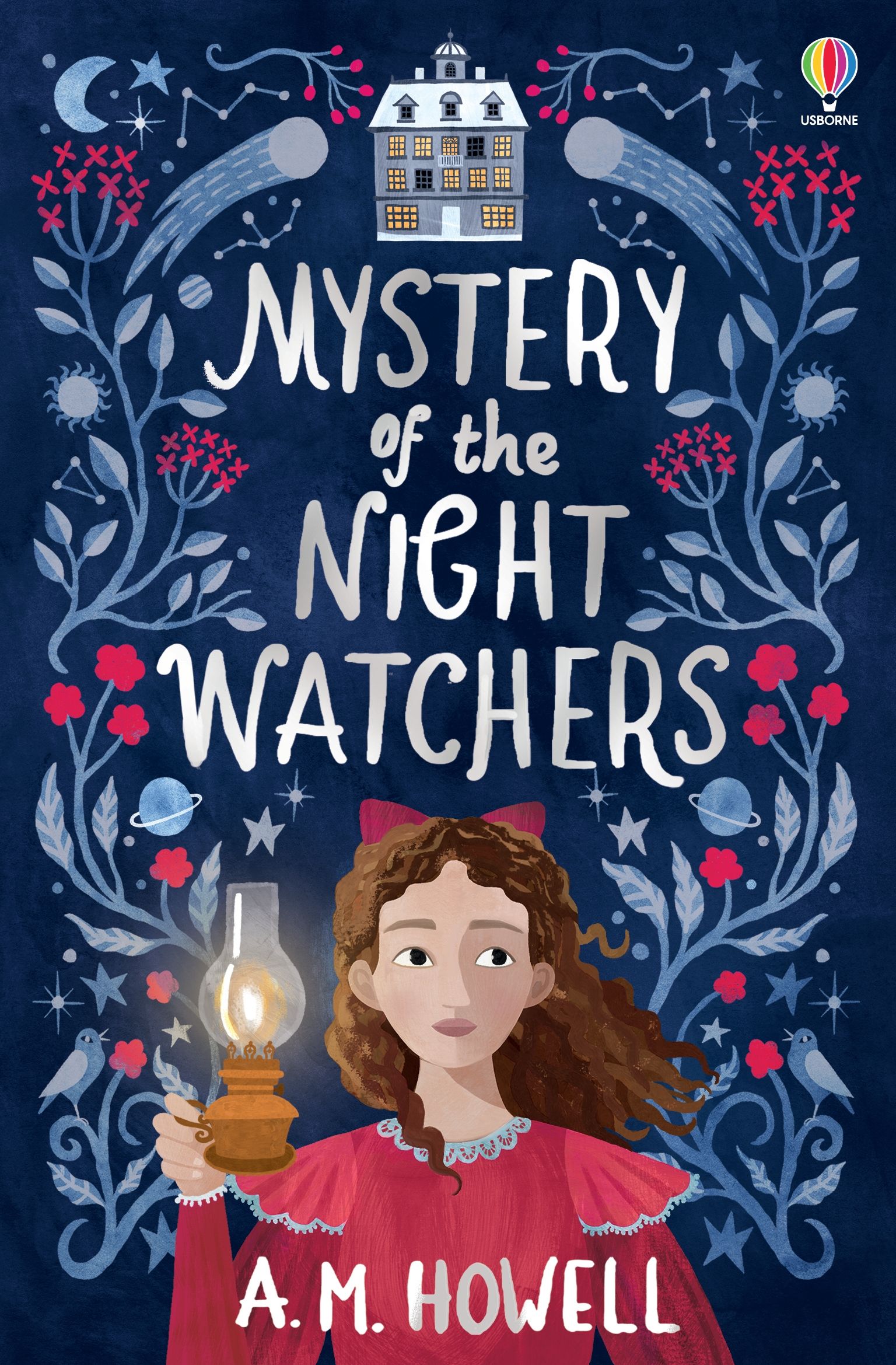 A.M. Howell has this incredible ability to transport you back in time, back to a historical event and to a family with a story to tell. Always set in East Anglia, these stories feel real, the places can still be visited and the paths of the characters can still be followed. The maps at the front help to guide book tourists along the same streets from the book.
Mystery of the Night Watchers is set in 1910 in the weeks of Halley's Comets' close proximity to Earth. There were some who believed it was emitting a noxious gas and took to their homes, or carried gas masks, and some who even took Anti Comet pills. Others rejoiced in seeing something that important people from history had also seen, knowing they may only get one chance to see such a phenomenon. Orbiting once every 75 years or so, this was a huge deal. Parties were held and there was excitement in the air.
However, amidst the fanfare in Suffolk, there is a family with secrets. Secrets, as we all know, are want to be revealed, especially with a precocious, determined young girl involved. Nancy, her sister Violet and mum have travelled from Leeds to Suffolk without any warning. Completely out of character, their mum is acting strange and it is disrupting to the sisters, Meeting a grandfather they didn't know they had, told to stay indoors and out of the Cupola at the top of the house….there are more secrets growing by the day.
When danger finds the family, it is up to Nancy and Violet, along with new friend Burch, to solve these mysteries and set the truth right. I love A.M. Howell's characters and their personalities….a strong female lead with gumption, nerve and courage providing much needed inspiration to all young readers. The children all seem to teach the adults a thing or two along the way, proving why we should never talk down to children, or indeed write down to them. A.M. Howell certainly does not write down, the readers will face a villain, bullying and fear along this tale but like the heroine, they will be brave, strong and true!
I love that the adults are trying to make the world a better place, whether through the suffragette movement, standing up for those who need assistance with the law or just ensuring that education remains part of a child's life. Superb grown ups in this book and I cannot recommend this book highly enough. Another complete triumph for A.M. Howell! She goes from strength to strength in her books!