How to Join In…
Choose an MG book you have read recently and loved! Share the cover and publishing information.
Turn to page 11 and choose your favourite sentence.
Choose three words to describe this book.
Share your review or link to your review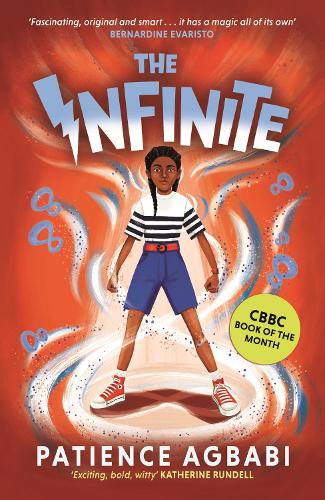 Page 11 Sentence: "Today I got a text from the future!"
Three Words to Describe this book: Original, Thrilling, Mysterious
My Review: The Infinite was a book I bought after being asked to review The Time-Thief, the second book in the series. I can't imagine reading the next book until I have read all that come before it. This is a new series to me but I am aware of some fantastic reviews for The Infinite! This is a story with a difference, or actually, many differences. It is those differences which raise the brilliance level on this series.
Elle Bibi-Imbele Ifie has the gift! She was born on the 29th of February and she is a Leapling- someone who can leap through time! As she has just celebrated her birthday, she is now allowed to leap and attend school on a date in 2048. Elle and best friend Ben both have the gift and both have autism. They understand their needs and differences and are able to help each other in difficult situations.
Life is about to get even more complicated for Elle and Ben as they meet new people from the past, present and future and must learn who can be trusted and who can't. When other Leaplings go missing, Elle and Ben, along with new friends, must find them. Their time in the future becomes a race against time.
The book, on the back cover, has the tagline- Fight Crime Against Time and it was one of the things that drew me to read this so quickly. The Time-Thief, publishes today and I am in the midst of writing my review for Just Imagine but it follows Elle on another time travel adventure- where she may be the criminal…
Buy this series and enjoy your time with Elle and her new friends!