Written by Paul Mason, Illustrated by Katy Riddell. Published 17 October by Stripes.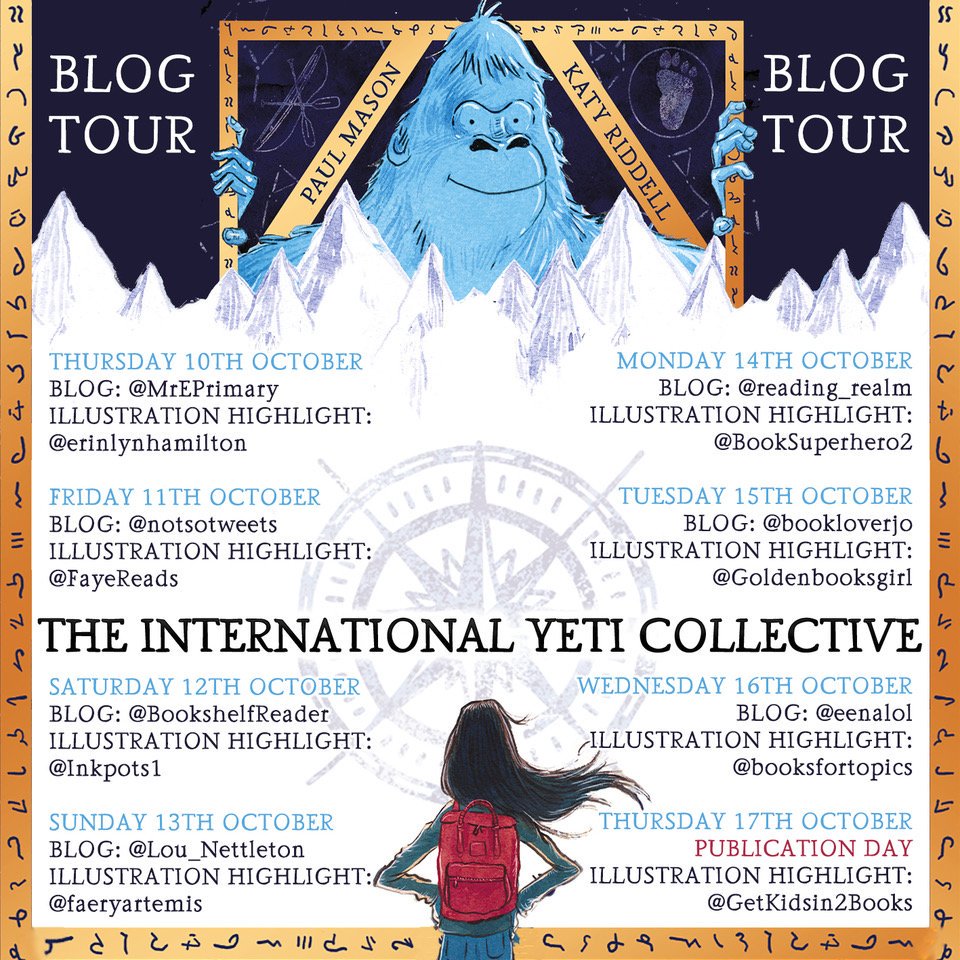 Katy Riddell has used her considerable talents to bring Yetis to life in this environmental and fast paced adventure. The detail and attention given to the illustrations is brilliant and truly proves her talent as an illustrator.
I feel truly honoured to be able to share one of the amazing illustrations from this book and hope it will draw you in, encourage you to follow the rest of the blog tour, and to buy the book on the 17th!
My original review can be read below…
A delightful tale of yetis, bravery and protecting nature. This is a fast-paced, heart warming adventure all about Tick, a young Yeti and Ella, a young girl.
We find out what might happen if Yetis and Humans ever met. Both Tick and Ella have a lot to learn about their own species, and each others. Both are curious and take huge risks to learn more.

Ella is on a Yeti hunt with her TV star Uncle. He believes in the legend of the Yeti and sets out to prove their existence. Ella is thrilled when she spots something on their hidden cameras. However, her Uncle is suddenly carrying a rifle and this begs the question, why? A series of events plunges all Yetis into danger and Ella believes it is her fault.

Tick must face banishment from his Yeti community in order to save them all from discovery and danger. He learns about the collective and how intertwined they are and how special and unique each separate community is.

What the humans don't know is how important the Yetis are to the survival of nature and humans. The Yeti Collective have worked together to ensure life on the planet thrives.

A wonderful tale and one I expect will take the world by storm!
This was an exciting read and I can't wait to see the Yetis brought to life by Katy Riddell.