How To Join In…
Share a book cover of an MG book you have read and loved recently. Share the publisher information.
Turn to Page 11 and share your favourite sentence.
Choose three words to describe the book.
Share a link to your review or write a review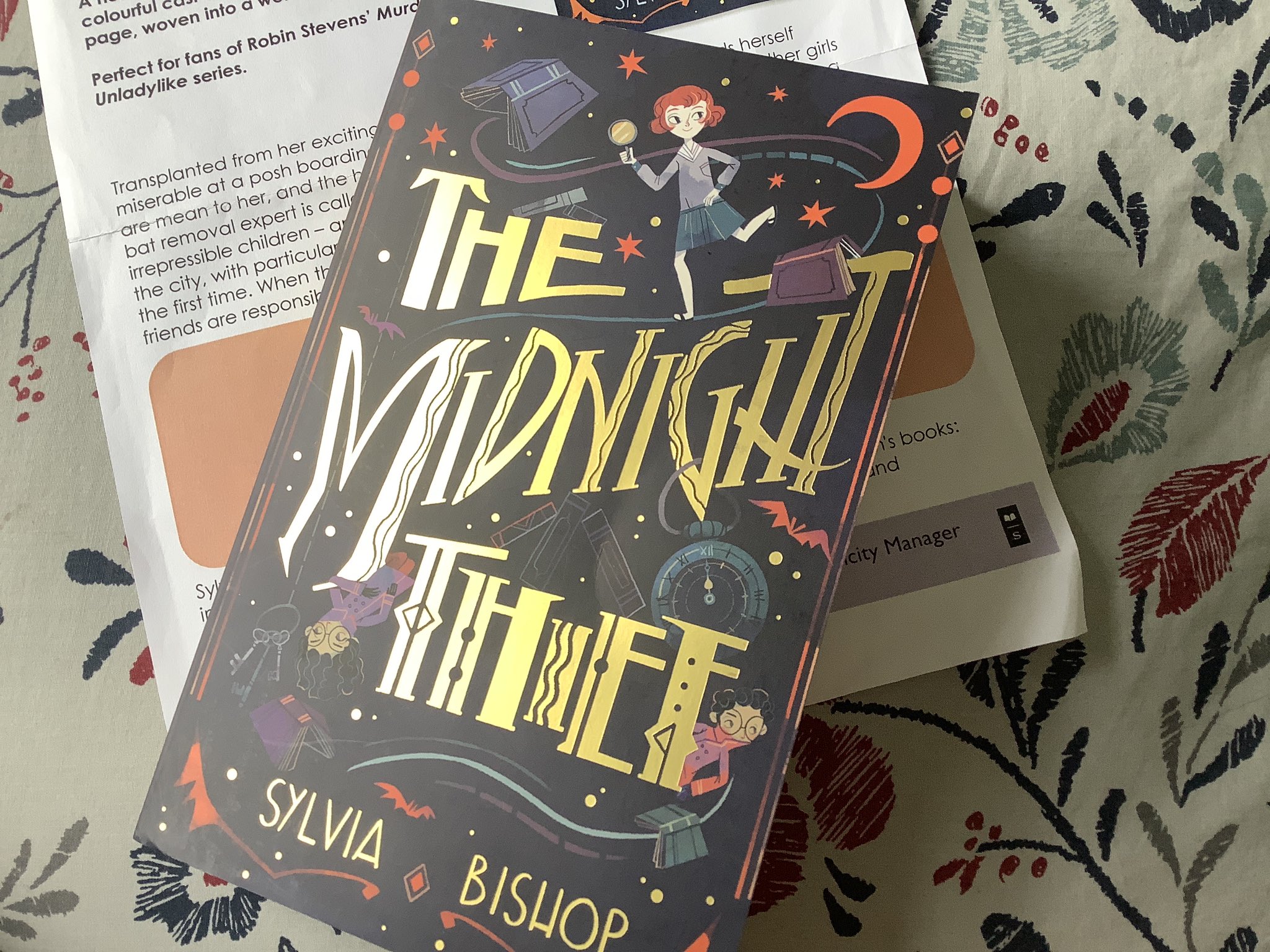 Page 11 Sentence: "With the bat safely contained, Throgmorton's School for Girls shook itself, and settled back down to a regular evening"
Three Words to Describe The Midnight Thief: Spine-tingling, mysterious, batty!
My Mini Review:
A boarding school mystery perfect for fans of Robin Stevens' Murder Most Unladylike series- what more could a reader want???
Freya gets sent to Throgmorton's School for Girls when her father wins a huge grant for finding the last in a series of dragon statues rumored to be priceless and powerful. Part of his prize enabled Freya to attend school for the first time and she is still finding her feet. Having upset the girls unofficial leader, Freya is starting off on the wrong foot.
A chance encounter with a bat expert and his children gives Freya a glimpse into friendships and adventures. These two invite Freya for midnight explorations and hunting through the many buildings on campus, each hosting bats in the rafters and special, priceless dragon statues. They also encounter a midnight thief and a plot…
Intertwining stories, fantastic characters and the amazing setting of a girls boarding school, this is the trifecta of fabulousness!